Have you ever wondered that how avocado can be beneficial for your skin and hair? Apart from being a healthy fruit, avocado has so many other qualities that add to the benefit of your beauty. After all, who doesn't like to look good? And by looking good, it means to have a healthy and beautiful skin and healthy hair that makes you look good.
Avocado oil is the natural oil pressed from the pulp of an avocado.
Almost 70% of avocado oil consists of heart-healthy oleic acid, a monounsaturated omega-9 fatty acid.
This fatty acid is also the main component of olive oil and believed to be partly responsible for its health benefits.
Avocado oil also has numerous health benefits, largely related to its content of antioxidants and healthy fats. Here are a few of the benefits of the avocado oil for your hair and skin that might help you to get rid of most of the common problems faced in day-to-day life.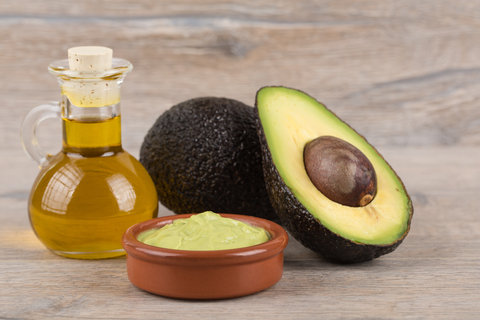 Avocado Oil Benefits For Skin & Face
Smoothens Skin
When people look at you, the first thing they notice about you is your face. A clear and glowing skin is a dream to all. You can now achieve a smooth skin with the use of avocado oil by applying it directly on your face.
Avocado oil is rich in vitamin E and monounsaturated fatty acids and both together even outs your skin tone and leaves your skin silky smooth. You can even apply it on burned areas as it has soothing properties too.
Avocado Oil Acts as A Moisturizer
Choosing from a wide variety of moisturizers for your face can be a tough task nowadays. Most of the products contain chemicals that may be harmful to your face.
It is always better to use natural products for your skin, especially on your face. Avocado oil has the capability to penetrate deep into your skin unlike most of the other oils. It will prevent your skin from drying out due to its hydrating properties.
Avocado Oil Helps in Natural Treatment of Acne
You definitely would not like your face when you see acne on it. Acne is a common problem amongst most of the people. Mostly the teenagers are the target for acne related problems. Avocado oil is a highly recommended way to treat both blackheads and acne.
Avocado oil is proven to be very effective against the acne related issues. It penetrates very well into your facial skin and kills the dead cells. This helps in removing the oil and thus unclogs the pores on your face.
Avocado Oil Helps as an Anti-Ageing Agent
It has been proven by the research and studies that avocado oil has anti-aging properties that help your skin to fight against the free radicals.
By penetrating deeper into the skin cells, the oil allows your cells to the skin to function properly even if they are getting attacked by the free radicals.
Avocado Oil Protects Skin As Sunscreen
Maintaining the skin color and tone is always a worry especially during the hot climate. You will definitely not want to get tanned and make your skin look darker due to the sun.
Avocado oil has been proven to be very effective in maintaining the color of your skin by protecting it from the harmful rays of the sun. You can apply it before going out in the sun and be tension free because your skin will be protected by the miraculous avocado oil.
Avocado Oil Benefits For Hair
Avocado Oil Aids Scalp Revitalization
If you are suffering from a dry or itchy scalp, avocado oil is the best option for you. This oil has so many proven benefits to hair and one of them is soothing the scalp. Avocado oil does an especially great job of moisturizing dry, damaged, or brittle hair. Its lightweight formula makes it easy for it to be absorbed into the hair and scalp.
All you need to do is, massage the avocado oil on your scalp thoroughly and allow it to work its wonders. Your scalp will be soothed, healed and you will be left with nourished and healthy scalp and hair. Make sure you keep the oil at least for one hour before washing it out.
Avocado Oil is a Great Anti-Frizz Agent
Dry and frizzy hair is too difficult to manage and handle. They then lead to a breaking of hair and split ends that lead to even more problems. Using avocado oil for these problems will be the best option for you rather than spending your bucks on the costly chemical hair treatments.
Just take a few drops of avocado oil in your hands and rub them between your palms. Apply this to your hair and leave it for at least 15 minutes before you shampoo your hair. You can even apply it to the ends of your hair when they are damp. This will prevent the formation of split ends and will make your hair more shiny and manageable.
Avocado Oil Gives Shine to Hair
Health and shine are all that you would want to give your hair. You can add a few drops of avocado oil to your conditioner or hair mask and apply it before shampooing. Leave the mixture on your hair for at least 15 minutes and you will notice that your hair will be left soft and shiny. You can also apply the oil as a hair serum, but make sure you do not apply more, or else you will end up getting oily hair.
Avocado Oil is an Effective Anti Dandruff agent
Dandruff can be very irritating when you are not able to stop it. However, if you don't want to use chemical products or undergo any expensive anti-dandruff treatments in the salons, avocado oil is proven to be very useful. Apply this oil to your scalp and massage it thoroughly. Apply it to the rest of your hair too and leave it overnight. Shampoo and condition your hair as your normal routine. You will see tremendous results in the reducing of dandruff.
More so, avocado oil also contains an array of nutrients which include amino acids, iron, copper, magnesium, protein, folic acid, and vitamins A, B, D and E. All of these great nutrients can do a lot to help you properly nourish your hair and help it grow.
Now as you are aware of the different benefits of avocado oil for your skin and hair, use the oil in your day to day routine and notice a change in your body.
Put aside all your chemical products now and start using the avocado oil for your hair and skin problems. Be ready to experience a dramatic change and get compliments from people around you.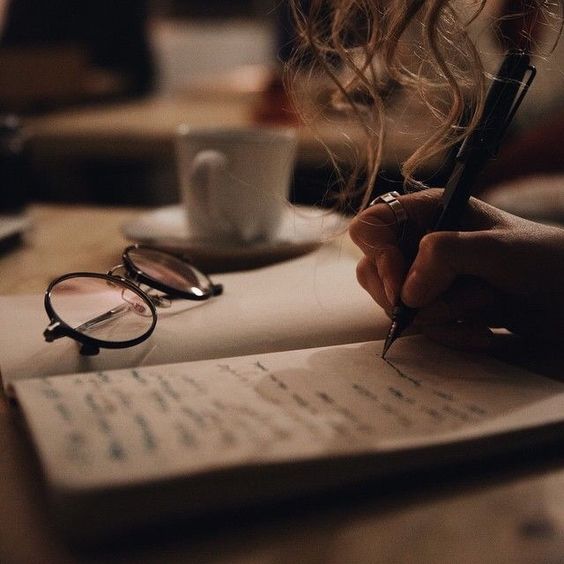 I'm Rhea, a fitness enthusiast, and a food lover. I am a housemaker, foodie, writer from NYC. I am a passionate writer and I love exploring places. Since I love cooking and working out, I am sharing my organic food recipes, fitness and beauty tips with the world. Trying to touch lives with some useful information.