Pregnant women experience increased pressure on legs and feet. At times this can be very worrisome and difficult as this can cause swelling, and make the legs sore and tired.
This is where maternity compression socks and stockings come to your rescue. They are a very good investment for pregnant ladies which makes your maternity days better and eases the suffering.
What are Compression Socks & Stockings?
Compression socks and stockings are tall, stretchy socks that fit really snugly. They may be a little tight when you put them on, but that's what they are meant to be.  Basically, the support of compression stockings ensures a better blood circulation. This is caused by the extra pressure on the venous pumps which makes sure the blood is carried back to the heart.
Compression Socks ( also known as compression hose; pressure stockings; support stockings or gradient stockings) keep everything 'compressed' by being very tight at the bottom and gradually get looser as you go up.
How does Compression Socks Work?
During pregnancy, most of your body's processes slow down trying to accommodate the new life inside you. Your body also produces more blood for the same reason. In addition, your growing uterus puts pressure on your vena cava, a vein that carries blood from the legs and feet to the heart, hindering the already slowed blood flow.
Finally, the legs are already difficult for blood to travel through since the heart has to pump blood against gravity there. Together, these factors lead to swollen, painful legs with water retention at times. This is called edema, and it's a normal occurrence during pregnancy.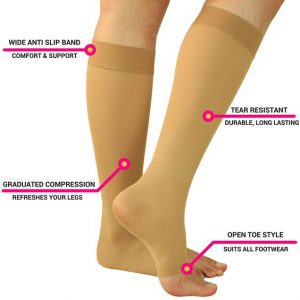 Many women complain of the swelling being uncomfortable and sometimes downright painful during pregnancy. Compression socks are an easy and affordable way to get the blood pumping the right way.
Wearing of compression stockings is beneficial and it can reduce your risk of getting a blood clot since the blood is moving through your veins instead of pooling in there.
Top 5 Maternity Compression Socks for Pregnant Women**
If you are suffering from edema or varicose veins then this compression socks can banish that tired, aching, and swollen feeling quickly. Choose from a variety of trendy colors and patterns, means that no one needs to know you're using medical-grade hosiery!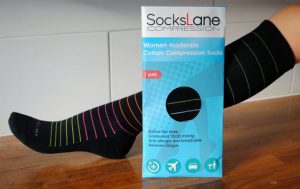 Buy SocksLane Compression Socks on Amazon Here for US$18.55
Available in Small, Medium & Large Size in colors, striped and dotted patterns. Medical Circulation Hose. Knee High 1 Pair.
One of the greatest benefits of these high performance bright looking socks is their ability to accelerate the recovery of "delayed onset muscle soreness".
They come in some amazing colors like pink, rainbow, purple and more with cute patterns.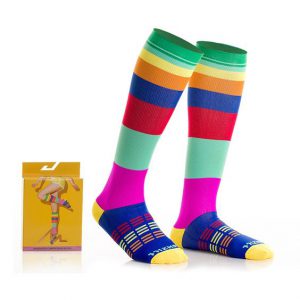 Buy NewZill Compression Socks on Amazon Here for US$09-$16.00
These socks offer maximum breathability, reliable temperature control, the blocking of odor formation, and the prevention of the growth of bacteria and fungus while wicking moisture away.
Based on the reviews this is one of the best compression socks for pregnant women. A Durable Compression Sock designed to last, without compromising comfort and quality.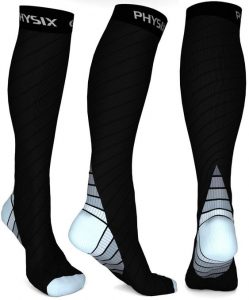 Buy Physix Gear Compression Socks on Amazon Here for US$14.95 – $19.95 
They result in a boost in blood circulation, delivering an enhanced oxygen blood flow keeping you going harder, for longer, and recovering faster. Available in beige, nude, white, black, white and amazing vibrant colors.
These knee-length socks provide the ideal compression to provide the maximum boost to your blood circulation and aid in recovery, reduce injury, and make you feel great again!
These socks are designed with durable, lightweight, and breathable fabric – especially great if you are on your feet for long periods of time assuring great comfort.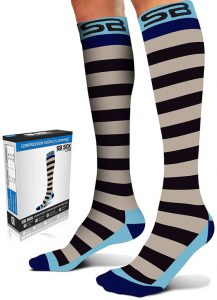 Buy SB SOX Lite Compression Socks on Amazon Here for US$8.95 – $11.95 
Available in solid, stripes colors ~ black, blue, white, pink, grey and more colors.
These knee length stockings may aid in reducing the risk of developing varicose veins (spider veins) so you can stay comfortable and feel good! The compression stockings reduce muscle cramping and swollen feet while re-energizing tired legs.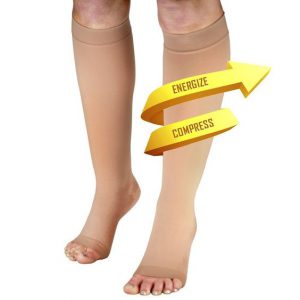 Buy Best Maternity Compression Socks on Amazon Here for US$18.00 
These maternity support socks are easy to get on and have an open toe giving comfortable breathing space.
FAQ's, Reviews and Answers Relating to Maternity Compression Socks
Q: Do Compression Socks Prevent or Reduce Leg Pain During Pregnancy?
A: Yes. Compression socks are quite good at relieving edema pain that whenever edema is mentioned, compression socks are usually mentioned, too.
Q: Is There Any Difference between Stocking and Maternity Stockings/Compression Socks?
A: No. Maternity stockings are just rebranded compression stockings.
We wish you a smooth and healthy pregnancy. Hope you take more informed to make decisions for you and your baby! If you're looking for a place to buy some cute compression socks, check them here!
**Note: For pregnant women, please take more informed suggestions from your physician/doctor before you use them.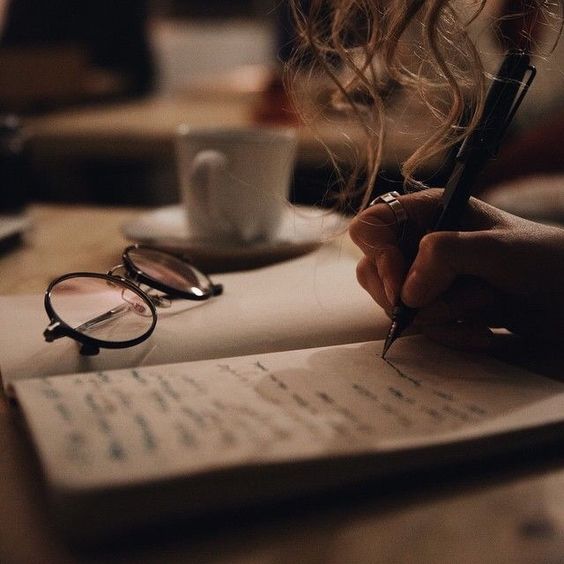 I'm Rhea, a fitness enthusiast, and a food lover. I am a housemaker, foodie, writer from NYC. I am a passionate writer and I love exploring places. Since I love cooking and working out, I am sharing my organic food recipes, fitness and beauty tips with the world. Trying to touch lives with some useful information.