An ingrown toenail develops when the sides of the toenail grow into the surrounding skin. The nail curls and pierces the skin.
This piercing in of the nail irritates the surrounding skin, often creating pain, redness, swelling, and warmth in the toe. We have rounded up 10 best tools used to remove ingrown toenails available in the market with reviews from users.
What are Ingrown Toenails?
An ingrown toenail (onychocryptosis) is caused by the pressure from the ingrowth of the nail edge into the skin of the toe.
Once the edge of the nail breaks through the skin, it produces redness and inflammation.
Initially, it begins as a minor discomfort or pain in your foot, which may progress into an infection or fungus in the adjacent skin (cellulitis) and/or become a reoccurring problem. Ingrown toenails most commonly affect the large (great) toes.
Different Tools to Treat Ingrown Toenails are:
Ingrown Toenail Filer
Ingrown Toenail Clipper
Ingrown Toenail Lifter
Ingrown Toenail Correction Tool
Ingrown Toenail Removal Tool
Ingrown Toenail Kit
Professional Ingrown Toenail Tool for Correction and Removal
There are several products available online and in the market which are specially developed to cure ingrown nails.
If left untreated, ingrown toenails may cause infection and pain that could spread to the bone.
We have compiled and got the top 10 tools to treat your ingrown toenail.
The Nippit nail clipper is one of the best selling toenail clipper tools of the year. They easily cut and clip thick fingernails of all sizes, making it the best toenail clippers for ingrown nails and they can assist in toenail fungus treatment as needed.
It is designed to precision with well-crafted blades will make your manicure pedicure routine making the trimming clean and sharp. The handle has a firm grip which is nice and big. This toenail tool is recommended for elderly people as well.
With 85% and more positive reviews, this product is a must-buy if you have thick ingrown toenails bothering you.
More reviews on this Toenail Removal Clipper by users: Review 1, Review 2, Review 3, Review 4

Get this Harperton Nippit Tool for Ingrown Toenails at Amazon for US$18.65

This ingrown toenail kit includes the following ingrown toenail recovery tools:
1 nail lifter
1 nail clipper
1 nail filer
1 nail corrector with a chic portable case.
This is a very useful paronychia correction toolkit for painful ingrown toenails. These tools make it easy to get under the nails to clean them and you can see a big improvement with the corrector tool.
More reviews on this Toenail Removal Clipper by users:  Review 1, Review 2, Review 3, Review 4

Get this Profession Ingrown Toenail Kit at Amazon.

This is made of high-grade alloy and is specially designed for curing ingrowth nails, nail groove, thick and tough nails, paronychia and so on. Just like the Japanese toenail tools available.
Proper instructions to use the tools in given in the box, other your can refer below.
Learn how to use the ingrown toenail correction tool from this Video Tutorial on Youtube!
More reviews on this Pevor Toenail Correction Tool by users:  Review 1, Review 2, Review 3, Review 4

Get this Ingrown Toenail Corrector at Amazon.

With 83% positive reviews this file and lifter tool is perfect for treating ingrown toenails. This helps you keep new nail growth under control.
More reviews on this Zizzon Toenail Lifer Tool by users:  Review 1, Review 2, Review 3, Review 4

Get this Zizzon Ingrown Toenail Lifer at Amazon.

The Revlon Gold Series Titanium Coated Ingrown Away Set helps ease the pain of ingrown toenails.
The dual-ended tool acts as a pusher and file to smooth away rough edges. The file lifts nail edges while nipper cleanly cuts.

Get this Revlon Ingrown Toenail Repair Tools at Amazon.

You can easily equip this wire by hooking to both sides of your toenails. This product includes 6 sizes, meeting your different treatment demands. This is made from stainless metal, durable and is safe to use.
More reviews on this Anself Foot Care Tool by users:  Review 1, Review 2, Review 3

Get this Anself Wire Corrector for Ingrown Toenails at Amazon.

CurveCorrect Ingrown Toenail Treatment is a truly unique and incredibly effective way to get rid of ingrown toenails. This kit has 10 transparent braces.  The toenail brace is a tiny strip that gets rid of ingrown toenails by correcting excessive nail curvature – the source of painful ingrown toenails.
The ZenToes Toe Protector is a padded gel tube that slides right over your painful toe.
Its flexible design makes it an ideal ingrown toenail protector, corn protector or hammer toe protector, making it a universal solution for pain caused by misalignments and tenderness of the toes.
Unlike corn cushions that stick on, our toe protectors stay right where you put them to provide reliable, secure protection throughout the day.
  Get this
Zentoes Ingrown Toenail Gel Caps
at
Amazon.

While Using Various Ingrown Toenail Tools listed Above you may find the following products useful


Temporarily soften even the hardest toenails – make trimming easy! Just apply Toenail Soft at night before bed and presto, nails are easy to cut and trim in the morning.
You can read various reviews of users here:
Reviews
Get this
Miracle of Aloe Cream
for you tough toenails on
Amazon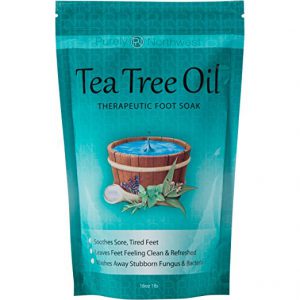 This is one of the best selling foot soaks with a high-quality blend of Epsom Salt, Sea Salt, MSM, Australian Tea Tree Oil and Six Additional Essential Oils.
This has natural antifungal & antibacterial properties to cure ingrown foot nail fungus. Ideal for Soaking Toenail Fungus, Athlete's Foot, Foot Odor & Foot Fungus for a clean pedicure.
You can read various reviews of users here:
Reviews
Get
Tea Tree Oil for toenails fungus
treatment on
Amazon

Minor foot problems like ingrown toenails may cause serious complications when not taken care of in time.
Visit your podiatrist (doctor) if you have an ingrown toenail and you have diabetes or another condition that causes poor circulation, or you have a compromised immune system.
I hope you make the right selection to cure your ingrown toenails.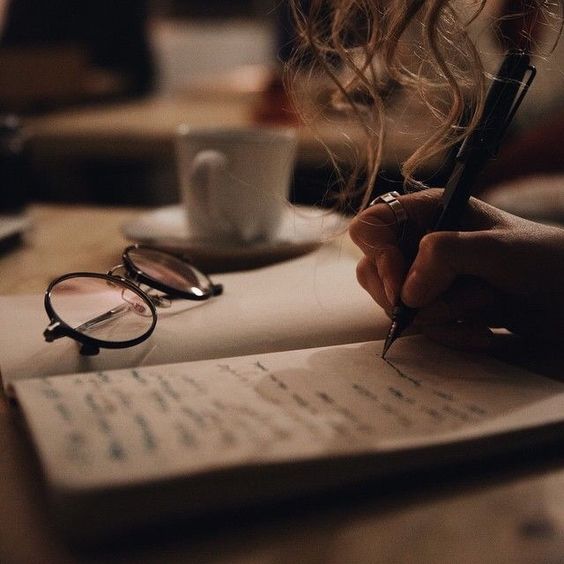 I'm Rhea, a fitness enthusiast, and a food lover. I am a housemaker, foodie, writer from NYC. I am a passionate writer and I love exploring places. Since I love cooking and working out, I am sharing my organic food recipes, fitness and beauty tips with the world. Trying to touch lives with some useful information.