The right kind of shoe can transform your look and make you feel more confident. Stylish heels make heads turn as soon as you enter the room.
The only question which heels are best for you? When it comes to heels, the shopping aisles are broader than one might think.
Whether you're after extravagant stilettos, elegant pumps or stylish boots, you can be sure the word of fashion will have you covered. But, wait, do you know about all the different types of heels there are and how to style them? Enlighten yourself with different types of heels to wear them right with your next outfit.
Different Types of High, Mid and Low Heel Types
Do you want to know about the different types of heels and how to style them? Read on to find out all about them and how to style each one of them. We have listed the most common types of heels below;
1. Kitten Heels
A kitten heel is a short, slender heel, usually from 3.5 centimeters to 4.75 centimeters high, with a slight curve setting the heel in from the back edge of the shoe. The style was popularized by Audrey Hepburn. Kitten heels are considered to be the lowest kind of heels.

How to Wear Tip: Kitten Heels are great for work to compliment your feminine attire yet be comfortable. It can be worn to parties and dinners, especially for women who don't prefer high heels. Further, kitten heels are also worn by teenage girls, who may be considered too young for high heels.
Fashion Tip: These shoes look great with skin-fit denim, trousers, and one piece formal dresses.
2. Cuban Heel
With the same height or a little more than low block heels. A relatively low-style of high heel shoes, which  gives you a solid base, instead of a pointy one characterized by a slightly tapered back and a straight front

How to Wear Tip: Looks great when teamed up with short dresses of well-fitted leggings.
Fashion Tip: This type of heel is mainly used for men's boots similar to the heel on cowboy/cowgirl boots, ankle boots, oxfords, loafers, and other closed shoes.
3. Block Heels
This is a broader term, which comes in both low and high patterns. The lower ones range from 2 cm to 3 cm.

4. Comma Heels
Comma heels are literally shaped like a comma and are not as high as your regular heels. The tail can be out or in, depending on the style, in these low heels. It's a stunning fashion statement and it is incredibly eye-catching.

How to Wear: Pair this with a chic dress and wear this to a Christmas or New Year party.
5. Spool Heels
This vintage heel type has a wide top and bottom with a narrow middle which makes it easier to create a balance. It was popular in both low and high styles, but now the low variation in setting trends.
This hourglass-shaped of heel originates from Europe during the Baroque and Rococo periods.

How to Wear Tip: If you love wearing heels and want great comfort too, spool heels are your pick. These are great for work and everyday essential, look great with formal/office outfits and do not hurt your feet.
6. Wedges
Wedges are heels for girls who cannot walk in those six-inch stilettos because they are not comfortable. They are elevated, but unlike other heels, the weight is equally distributed throughout, balancing it all out and making it comfortable to walk.

How to Wear Tip: 
7. French Heel
Also known as Louis Heels or Pompadour Heels, these are similar to spool heels wherein they are short but have some curve to the heel.

8. Cone Heels
The cone heel is defined by a thick, sturdy base for a secure stand and a narrow, delicate tip. Cone heels can be used for all kinds of heeled shoes and can come in various heights and is similar to an ice-cream cone. The heel is maximum 5 cm-7 cm long.

9. Flare Heel
Just like flared jeans, this heel gained popularity during the '70s. Flare heels are characterized by a slimmer base that gradually widens towards the bottom, just the opposite of cone heels.

10. High Heels
High heels come in all kinds of shapes and heights. Every heel of at least four inches or more can fall into this category. The most common types of shoes worn with a taller heel are pumps, stilettos, and heeled sandals.
11. Very High Heel
Very high heels can reach heights of up to eight inches or more. Really, the sky is the limit. These shoes are usually equipped with a platform in the front in order not to overstretch the foot and is more comfortable.

12. Slim Heals/Stilettoes
Technically stilettos mean thin heels, that could be both high and low, but presently it has been popular as high heels.

How to Wear Tip: Once you master how to walk in stilettos, but once you do, there is no turning back. Stilettos can instill amazing confidence in you but aren't fun to walk in, so wear them when you need to feel powerful in a situation where you don't move around too much.
13. Chunky Heels
This is the general term for any heel with a wider base that is mostly square. They're usually on the short to medium side and provide and have a solid base giving you more stability than traditional high heels or stilettos.

Different Types of Heeled Shoes
14. Heeled Boots
There's nothing more stunning than a woman walking in these high heeled boots in winter. If you have a knack for heels and are comfortable pulling them off, then nothing should stop you, not even cold weathers.

15. Platform Heels
People often mistake platform heels for wedges, but platforms are heels that are thick and chunky at the front of the shoe, making it comfortable to walk around. This adds comfort and also a few more inches to the height of your heel.

How to Wear: Platform heels are best teamed up with classy dresses and are ideal for nights out and other off-the-clock occasions.
16. Pumps
Also known as simply high heels, pumps are usually wider and between 2 and 3 inches in height. They're typically low cut around the front.

How to Wear: They are simple and no fuss heels, ideal for any occasion. The front is low cut and classy in these essential heels. You can wear them for your weekly nine-to-five but can also be effortlessly combined with a pair of jeans or a cocktail dress for social engagements.
17. Slingback Heels
You are not comfortable with high heeled stilettos or pumps for longer hours then slingbacks are your answer. They come with straps that cinch them together and provides a more elegant look.
18. Ankle Strap Heels
Ankle strap heels are very much in style right now. The height of the heel can vary, but the one common denominator is the strap that goes around the ankle, making the heels more secure and comfortable to walk in.
19. Mules
Mule heels are any type of heel that comes up high over the top of the foot. You could have an open or closed to the mule, the heel style may vary from high to low. They are open near the soles and come in a lot of variants.

How to Wear Tip: These look great with a leather jacket, denim, and anything a little casual yet chic.  Mules take the shape of your feet and are well defined.
20. Cut Out Heels
Getting more on the funky, cool side of high heel types, cut out heels are any type of heel that has a portion of the upper cut out for effect.

21. Lace Up Heels
Lace-up heels typically originate from two different sources of inspiration: the classic ballerina shoe or the Roman gladiator sandal. While the former carries more of an elegant, feminine vibe, the other reinforces a strong and sexy tone.

22. Peep Toe Heels
Somewhat of a tease, peep toe heels come in all shapes and sizes. They come with an opening at the front, making the toes look like they are peeping, hence the name.

Wear Them With:  Wear them with ankle length trousers, short dresses or anything that is fitted and figure hugging. Paint your nails some bold and dramatic color to make them pop and add some charm.
23. Wedge Sandals
The flat wedged heel will keep you comfortable without looking too chunky, they also look super cute when paired with a light summer dress.

24. Oxfords
Oxfords are high heels, except these are closed and look like elevated shoes. These were quite famous back in the day and gave a Victorian finish to your outfit.

25. Espadrille Heels
Espadrille shoes have a fabric upper and a plaited fiber sole made popular worldwide by Toms. Espadrille heels are a take on this traditional flat and can have a heel or wedge base.

26. Corset Heels
Similar to a mule style of a heel or a bootie, the difference with a corset heel is that the two sides are tied together as a traditional corset would be.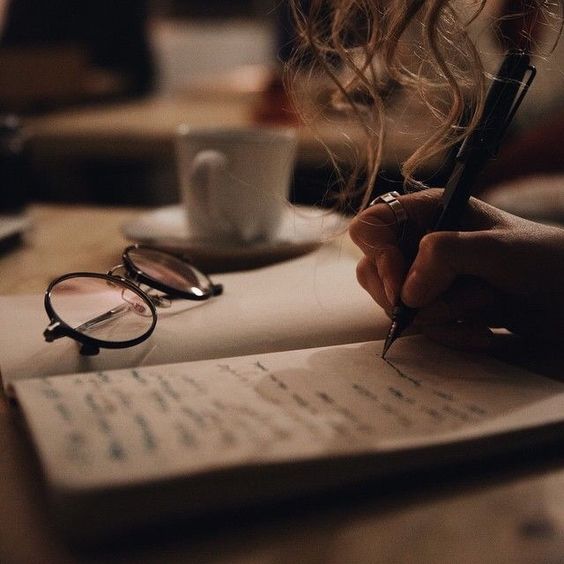 I'm Rhea, a fitness enthusiast, and a food lover. I am a housemaker, foodie, writer from NYC. I am a passionate writer and I love exploring places. Since I love cooking and working out, I am sharing my organic food recipes, fitness and beauty tips with the world. Trying to touch lives with some useful information.