Salvatore Ferragamo the high-end Italian designer of luxury accessories like bags, belts, and ties are famous all over the world.
A lot of people want to buy a Salvatore Ferragamo belt but are afraid to spend the high retail price wondering if the product is authentic or not.
Here are some ways to help u find out if the belt you're trying to purchase is authentic or not. If you are aware of the special features which are unique to the original belts, then you can save yourself from being fooled.
Fake vs Real Salvatore Ferragamo Belt: Best Guide to Identify Easily
Before reading further.. don't forget to check out this Real Ferragamo Belt.
1. The Packaging of the Real Salvatore Ferragamo Belt
An Original Ferragamo belt always comes in a red box whereas counterfeits come in a plastic cover.
Both the buckle and the belt are packed in separate white drawstring dust bags, bearing a writing "Salvator Ferragamo Florence Italy".
The red box should have two things written on it in a light silver shade – "Salvator Ferragamo and Florence Italy"
The box also contains two white cards, one of which should have the price written inside it.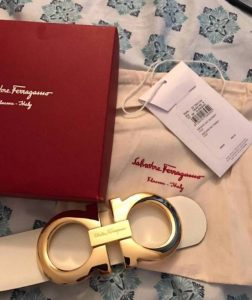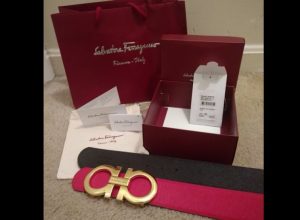 2. The Belt of Real Salvatore Ferragamo
The first thing you should look out for when buying your Ferragamo belt is a serial number which is engraved on the backside of the belt.
An original Ferragamo belt should have 3 clear-cut round holes with rounded edges. The replica ones exhibit 5-6 holes.
The authentic belt from Ferragamo is made of cowhide leather, but the fake one is made of nothing but some cheap leather.
There should also be an information about where the belt was made, which is mostly missing in copied ones.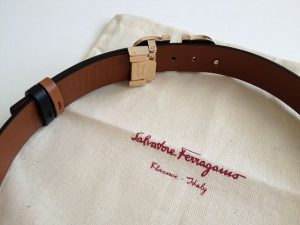 3. Original Buckle Of Salvatore Ferragamo Belt
The backside of the buckle is always important, it comprises of the best ways to check whether the belt is a copy or an authentic one.
The buckle should have two flat head screws if it's a large buckle belt if your belt buckle doesn't have any screws on the back of it it might be fake.
It should also have the "Ferragamo" engraving, whereas fake ones might have engraved with a misspelled brand name.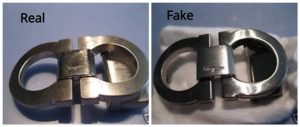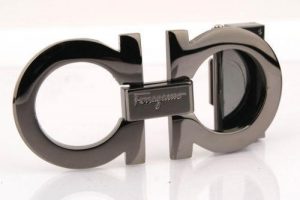 Most Common FAQ's Buyers have while Buying A Real Ferragamo Belt
Q. How to Tell if a Ferragamo belt is real?
A. Nowadays the counterfeit models are quite similar to original ones. However to grab an original belt just verify the above tips to find out the fake one.
Q. Do all Ferragamo belts have screws?
A. Yes, all  Ferragamo belts have screws at their back of the buckle.
Q. Do all Ferragamo belts have serial numbers?
A. Yes, every authentic Salvatore Ferragamo belt model has a serial number that you can type into the website and the belt should show up.
Q. How to legit check Ferragamo belt?
A. Try buying your Ferragamo product from the authorized dealers to get the genuine belt.  You can locate the nearest Salvatore Ferragamo Store online here.
So beware, and don't fall for the cheap prices which the replicas offer. Ferragamo belts are usually priced a little on the higher side, so do your research before you buy your belt or accessories.
For people who are searching to buy these belts online, we have found Zappos Retail, Inc on Amazon selling authentic Salvator Ferragamo belts.
Based on reviews and customer ratings we have found this to be authentic. However, once you receive your item, and are not satisfied with the quality you can return it back as well.
Please share your experiences in the comment section below to make others aware of it.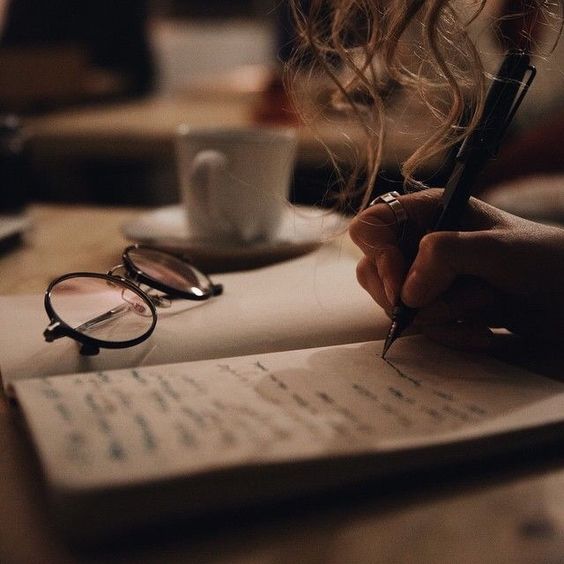 I'm Rhea, a fitness enthusiast, and a food lover. I am a housemaker, foodie, writer from NYC. I am a passionate writer and I love exploring places. Since I love cooking and working out, I am sharing my organic food recipes, fitness and beauty tips with the world. Trying to touch lives with some useful information.