Suede couches are gaining popularity when it comes to styling homes and gives it a suave and sophisticated look. Suede fabrics have a napped finish to look like suede leather and are brushed, sanded or chemically treated to add extra softness. The suede yearns are thick and plush.
There are a lot of options to choose from. It could be suede cotton, suede silk, or microsuede or any faux suede to use for upholstery. Cushion and pillows wrapped in suede covers look rather elegant.
One of the downsides of suede is that it gets stained very easily and does not last long. It needs greater care to keep it spike and span and lasting. However, microsuede is comparatively wear-resistant, stain-proof, pet-friendly, easy to care, and less expensive.
Causes of Stains on Suede Couches
Keeping suede couches clean is a mammoth task as it catches dirt quickly due to its textured nature and absorbs liquids fast because of open pores. The stains can come from anything.
It could be your child peeing or vomiting on the couch, your dog or cat jumping on the sofa with feet full of dirt, pet shades, spilling of ink, blood spots from any cut, oil or grease stain and so on.
The material often gets natural stains from the dirt in the air. When the couch gets old, it looks even more unclean and shabby.
Basic Tips to Care for Suede Couches & Furniture
Before knowing how to remove stains from suede sofa or furniture, it is better to know how to maintain them regularly, so it looks clean and new always.
1. Vacuum Clean Regularly
Vacuum your suede sofas regularly, at least once a week, to remove dirt, crumbs, pet sheds, and hair. Remove the cushions to clean every nook and corner of the sofa.
2. Dry Clean Often
Dry clean the suede material using powered detergent once a month. The best way to do it is to sprinkle some detergent used for laundry on the fabric and gently rub it with a dry cloth or furniture brush.
Leave it for a while and then using vacuum cleaner clean and dry it up.
3. Notice the Tag Code
Look out for the tag printed with a code that comes with the suede couch indicating the type of cleaning solution to be applied with the material for instructions for cleaning.
If it is "W", it means a water-based cleaning solution can be used; "S" means a solvent-based cleaner can be used and "S-W" means both types of cleaners may be used.
4. Wash Twice or Thrice a Year
Wash the suede cover once in a few months. If you wash the covers in the washing machine, be careful about the use of temperature.
5. Apply Suede-Friendly Stain Repellent
Spray the couch with a suede-friendly stain repellent on every part of the furniture. This protects the sofa from accidental spillage and makes cleaning less arduous.
To ensure that the whole of the sofa is covered you may need to use 2-3 coats of suede-protecting products. Read the usage process of the product carefully. Also, apply disinfectants to keep the furniture free from pests and smell good.
How to Clean and Get Stains out of Suede Couch
Despite so many efforts, you may still get stains in the suede furniture due to many other reasons mentioned before. Here are some helpful tips and DIY solutions to get rid of those obnoxious scars marring the beauty of your home décor.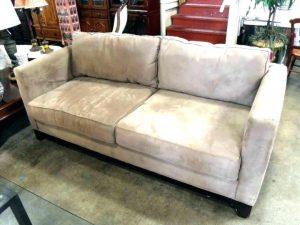 6. Wet Stains and Spilling
Wondering how to clean wet stains from your favorite suede covers? Try to clean the area immediately even before the stain gets stubborn with a clean cloth. Take some suede cleaner or vinegar on the cloth and rub it in a circular motion on the affected area. Let it dry. After that polish the area with a suede cloth or napping brush.
Alcohol is another substance which can be used instead of vinegar for stain removal. The good thing about it is that it evaporates fast.
7. Dry and/or Old Stains
Using a pencil eraser or suede erasers are the first step to remove dry and/or old stains. Applying a soft brush to clean space. If the stain is stubborn, you can use a sandpaper and rub the place very gently yet firmly. After the stain is removed use a napping brush to polish the fabric and restore its glory.
8. Oil or Grease Stain
If there is an oil or grease stain the best way to get rid of it is to send the fabric for dry cleaning. But before that one can try some home remedies to remove the stain and save the cost.
Sprinkle some talcum powder or corn-starch on the affected area and leave it overnight. Next day, using a brush or vacuum dust powder off.
With the help of a brown gum eraser or suede, eraser gets rid of any remaining hints of the stain. To make it effective this method may have to be repeated two or three times.
9. Taking Off Blood Stains
Unlike other materials, suede is most easy to clean if it has blood spots on it. Mix warm water and soap and apply that on the stained area using a sponge. Rub it in small gentle motion. Wipe the place with clean and soft cloth and let it dry.
10. Removing Ink Stains from Suede
To remove the ink stain, spray Windex onto the stained area. With the help of a cloth or sponge rub the place gently and scrub the stain. Continue scrubbing till the ink begins to lift. Then allow it dry in open air.
Learn How to Clean MicroSuede Sofas with Simple Cleaning Tricks
With these DIY processes and little efforts of yours,  you can keep your precious suede furniture as good as new and make them last for years.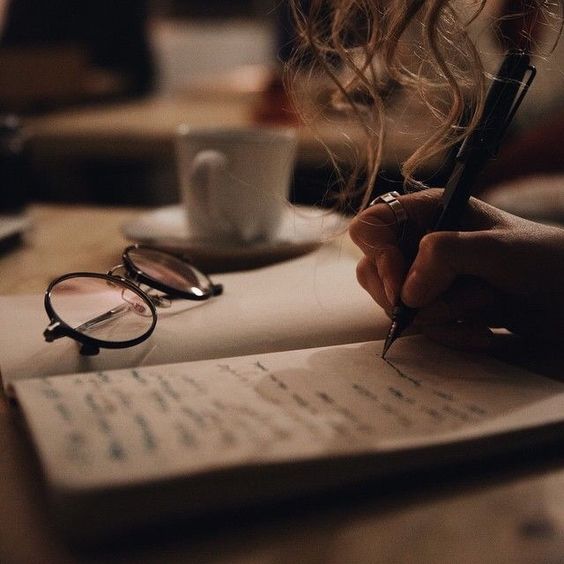 I'm Rhea, a fitness enthusiast, and a food lover. I am a housemaker, foodie, writer from NYC. I am a passionate writer and I love exploring places. Since I love cooking and working out, I am sharing my organic food recipes, fitness and beauty tips with the world. Trying to touch lives with some useful information.