Red spots on your skin is a common phenomenon amongst women. Random red spots and patches can be annoying and can ruin your look for a special day.
Spots, acne, pimples, rashes, zits, and blemishes are all caused by inflammation from bacteria getting clogged in our pores. They can cause skin irritation and redness to follow.
Editor's Choice: "Ways to Get Rid of Whiteheads Quickly"
These red breakouts or small bumps can affect teenagers because of hormonal changes and adults too.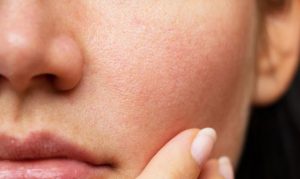 Causes of Small Red Spots on the Face
You may get red spots because of any of the following reasons. Proper identification of the cause is imperative to apply the right course of treatment.
Redness caused by Acne and Pimples
Rosacea
Birthmarks
Blood spots/petechiae
Hives and rashes
Insect Bites
Measles
Allergies /Chemical reactions
Blood Spots on face after Vomiting
If you are unable to determine the exact cause and see the redness to be prolonged and worsening, then it is advised to see your doctor ASAP.
However, if your spots are random do not appear to be very critical, you can try these simple home remedies to cure red spots on your face quickly.
These are natural DIY solutions which help your red patches to heal and clear away quickly.
Natural Tips to Get Rid of Red Spots on Face Fast
1. Coconut Oil
Coconut oil is like an all-rounder for skincare and does wonder when applied regularly. It moisturizes and soothes your skin and you can apply it on insect bites and red patches on the skin. It helps to unclog the pores and keep them clean.
Clean your face/skin with mild soap and water. Pat dry
Take 1 -2 teaspoon of virgin coconut oil.
Apply it on the face and massage the area for 1-2 minutes.
Keep this overnight. (Do this before going to bed)
You'll see the red spots fading quickly. Repeat the process until the spots vanish.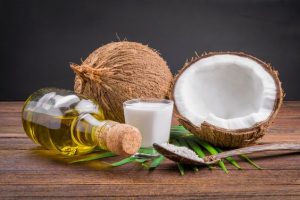 2. Aloe Vera
Natural Aloe Vera contains compounds that make it effective aid for treating skin ailments and rashes.
Take an Aloe vera leaf and cut it half to scoop out the gel from inside.
Apply the gel on the red spots and massage gently for 2-3 minutes.
Let it rest on your skin 20-30 minutes.
Rinse it with water and see the spots fading away soon.
If this suits your skin, you can repeat this twice a day.
3. Lemon Juice
Applying lemon juice for skin care is one of the most popular home remedies practiced over the world.
Lemons have a high level of antioxidants, as well as natural levels of citric acid, a form of vitamin C which is quite effective in skin treatments.
Take 2-4 teaspoon of fresh lemon juice.
Soak a cotton ball in the lemon juice and dab it gently on the red spots.
Leave for about 5 minutes and then rinse with water.
Pat dry and apply a little moisturizer if skin seems dry.
Note: If you experience any skin irritation or rashes, do not continue applying it.
4. Dandelion Root Treatment
Dandelion root can treat liver problems and prevent toxins from entering the skin and inflaming acne.
Dandelion root removes the impurities from the blood. It's a cleansing herb that can detoxify your body of a variety of acne-causing chemicals.
Brew 1 tsp. of dandelion root powder and 1 cup of boiling water.
Strain and sip!
You can have 2-3 cups of dandelion root tea for a couple of days, and you will notice the difference in your skin.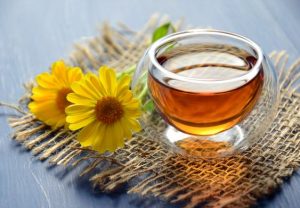 5. Apple Cider Vinegar
Apple cider vinegar (ACV) contains antioxidants that aid in the healing of inflamed and irritated spots on the skin and helps to restore the pH balance. Acetic acid present in ACV helps fight skin infections and soothes the irritation and itching.
Take half a tsp. of apple cider vinegar and dilute it in 2 tbsp. of water (1:3 ratio)
Soak a cotton ball in the solution and gently dab on the affected area.
Let it dry naturally and then rinse with regular water.
Pat dry and apply some moisturizer.
Editor's Choice: "How to Get Rid of Dark Circles Under Eyes"
6. Cocoa Butter/Shea Butter
The antioxidants and phytochemicals present in cocoa butter lightens the red spots and reduces the inflammation. This will help you clear the red spots around your eyes or nose and moisturize your skin as well.
7. Cucumber Slices
If you have red skin caused by sunburn the placing cool cucumber slices on the affected area will help the inflammation to ease and give a cooling effect.
8. Banana Peel 
Banana peel has enzymes which aid in hydrating your skin, healing your scars and blemishes. It is rich in antioxidants and helps fight skin bacteria and blemishes.
Take a banana peel for this remedy.
Start rubbing the inner soft part of the banana peel softly on the affected area.
Let is stay and dry for 15 minutes.
Wash with cold water and pat dry.
Useful Tips to Prevent Red Spots On Skin
DO's
1. Stay Hydrated
Drinking more water throughout the day can be good for clear skin and it can also help the symptoms of acne and blemishes on the face. It helps to flush out the toxins out of the body.
2. Healthy Diet
Maintaining a healthy, nutritious and balanced diet is a must for having clear, spotless, and flawless skin. Try to cut down on spicy food, caffeine, and high sugary foods.
3. Clean And Exfoliate Skin
Try to clean your face regularly and take out the make-up thoroughly if you use any.  This will keep your clogs and pores clear giving you a clear skin.
Regular exfoliation of the affected area can aid the discoloration away of red spots.
Don'ts
Try not to squeeze, pick or extract the pimple or blackheads yourself. This may put your skin to heal longer than usual.
Do not expose your skin directly under harsh sun rays. Red spots on the skin can deepen due to exposure to the harmful rays of the sun. Apply proper sunscreen lotion before you step out.
Do not apply excess make-up and chemical to your skin when not required. Try to keep it natural and minimalistic to get clear skin.
If your red skin persists, it's best to get it evaluated by a dermatologist who can determine the cause of your skin redness and refer you the best treatment or lifestyle changes required.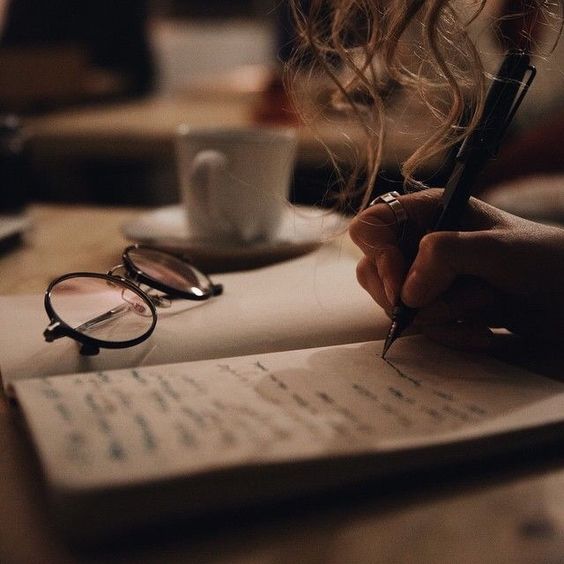 I'm Rhea, a fitness enthusiast, and a food lover. I am a housemaker, foodie, writer from NYC. I am a passionate writer and I love exploring places. Since I love cooking and working out, I am sharing my organic food recipes, fitness and beauty tips with the world. Trying to touch lives with some useful information.