Have you ever met people who smell yogurt-like and you wonder whether you smell similarly pungent as well? We do not discuss the matter with the person concerned because we do not want to hurt him or her.
So how to get rid of smelly hair?  Don't lose your sleep as there are a number of home remedies around the corner to help us combat this problem whether your hair is short or longer than average length.
Causes of Smelly Hair
Wondering why does my hair smell? These causes listed might help you to find out the reason. People with oily scalp mostly face this problem.
Lack of washing combined with an irritated scalp is a breeding ground for bacteria, and, therefore, for odor. It's that haitus from hair washing that makes your scalp smell. Other reasons include:
Poor hygiene, Pollution, Smoking
Oily skin, Stress, Genetic Problems
Infections, Fungal Infections
A yeast that normally lives on the skin
Allergic contact dermatitis
Irritant contact dermatitis
Infrequent Hair Washing
Cold, dry weather
After using a hair straightener
However, stinking hair is not at all a serious condition. It can be easily alleviated by adopting some dietary measures and natural remedies at home

There are innumerable products in the market that clean and remove hair smell naturally. Let's see the most effective home remedies and natural ways to remove smelly hair and make your hair smell
Natural Tips & Home Remedies to Get Rid of Smelly Hair
Here are some of the easy, and natural methods to remove hair smell quickly. Your hair is bound to smell heavenly and feel really soft.
These tried-and-tested tips and hacks which are natural and extremely effective. Take a look at these useful tips
1. Apply Tomato Juice to Your Scalp
Apply the mask of tomato juice on hair and skull. It keeps the pH balance. The cleansing properties keep the whole head clean from hair to the scalp.
Extract fresh tomato juice.
Apply it all over your scalp and massage the rest to the ends of your tresses.
Leave it on for 20-25 minutes
Rinse your hair with lukewarm water.
This useful trick can leave your tresses smelling great.
2. Essential Oils for Great Smelling Hair
These essential oils come with a fresh fragrance that can ward off foul smell from your hair. Just add 3-4 drops of an essential oil to your shampoo to get desired results.
Adding essential oil flavors like lavender or jasmine essential oil, to your regular shampoo can help you attain beautiful and scented locks.
3. Massage Your Hair with Olive Oil
Olive oil is an effective remedy for banishing bad smell from the hair. The apocrine gland produces fatty sweat that leads to smelly scalps. The odor causing bacteria can be killed by massaging olive oil after and before washing the hair. It is also an excellent conditioner.
4. Spray Apple Cider Vinegar
It is just amazing in removing the odor-causing bacteria and excretion of fatty sweat from the apocrine gland. It decontaminates the hair along with the scalp.
When mixed with a glass of water and applied on the scalp before taking shower, it removes the odor, oily substances and maintains the pH balance of the hair.
5. Apply some Lemon Juice
The natural citrus in a lemon can make your hair smell amazing all day! Before you shower, apply some lemon juice to your hair and scalp and then when you shower, wash the juice out of your hair.
Because of its antibacterial properties, it has the potential to cure scalp dandruff thereby destroying the source of the smelly hair. It's astringent property provide nourishment to the hair.
Many women have already used these tips to make their locks smell great.
6. Honey
Honey along with cinnamon, if applied religiously, can completely reduce the smelly hair and stickiness because of the antifungal properties. Do not forget to wash the mixture well off your hair.
7. Baking Soda
The baking soda neutralizes the foul smell of the hair as well as decreases the oiliness. Apply on wet hair, leave for ten minutes and shampoo your hair.
8. Use Rose Water
Soak your hair in rose water and it's sure to leave the last fragrance to your hair. It's a great natural way to make your hair gets people's attention!
9. Garlic
It contains antifungal properties that can fight the fungal infection on the scalp. Take one or two cloves of minced garlic, mix with your favorite hair oil and let it sit on the scalp before shampooing your hair.
10. Onion Juice
Apply onion juice half an hour before shampoo. It's antiseptic and antifungal properties aid in keeping the scalp odor free and clean.
11. Lavender Concoction
A DIY remedy for getting rid of scalp odor is a mixture of lavender oil, jojoba oil, and aloe vera, in water. Pour the mixture in a spray bottle and spray it on your hair and scalp.
12. Clay Dry Shampoo
When we do not have time to shampoo too often, this hack can save time and worries as well. It should be applied all through the hair like a hairspray. It absorbs oil and residual dirt that makes the scalp oily and greasy.
13. Floral Clear Perfume
Apply a floral clear perfume on the hairbrush from a distance, then brush your hair especially on the top layer. It will keep your hair fresh and odor free for the whole day. One of the easiest trick to make your hair smell good without washing it.
A perfumed mini hair brush is an essential companion for women of substance. It is one the undisputed ways to keep the hair odor at bay.
14. Avoid Using Heat Styling Tools
Heat hair tools, such as straightening irons, hair dryers, curling irons, etc., can make your hair smell burnt and dry them out too. That is why it is advisable to stay away from these tools to make sure that your hair smells great at all times.
Did you find this article helpful? Do leave us your feedback in the comments section below.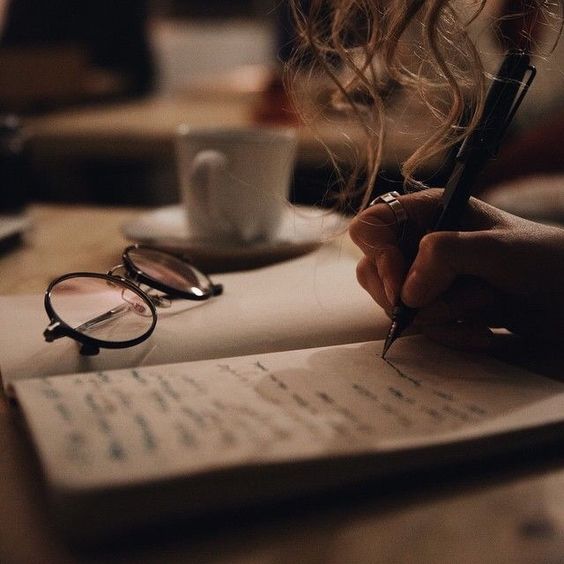 I'm Rhea, a fitness enthusiast, and a food lover. I am a housemaker, foodie, writer from NYC. I am a passionate writer and I love exploring places. Since I love cooking and working out, I am sharing my organic food recipes, fitness and beauty tips with the world. Trying to touch lives with some useful information.