Most women are fond of coloring their nails. With nail arts catching up, it's the latest craze to paint nails in a variety of decorative ways.
Either to change nail color or to keep your hand free of any color at least one day a week so that your nails stay healthy, you need to use nail polish removers to clear them of nail paints.
However, there are times when you need to rush to a party or meeting and you run out of your stock of nail polish removers.
To your rescue and there are some really cheaper yet equally effective methods that can be used to remove paints from fingernails.
Here are a few quick tips that can be used to get rid of nail colors at home.
You May Also Like ~ How to Whiten Nails at Home Naturally ~ Read Here
Best Ways to Remove Nail Polish Without Nail Polish Remover
1. Body Spray or Hairspray
Spray the liquid onto the nail and with a cotton ball wipe the nail to remove the nail polish.
However, be careful to make the process quick as body or hairspray can damage your nails making them peel. Don't leave these products too long on your nails.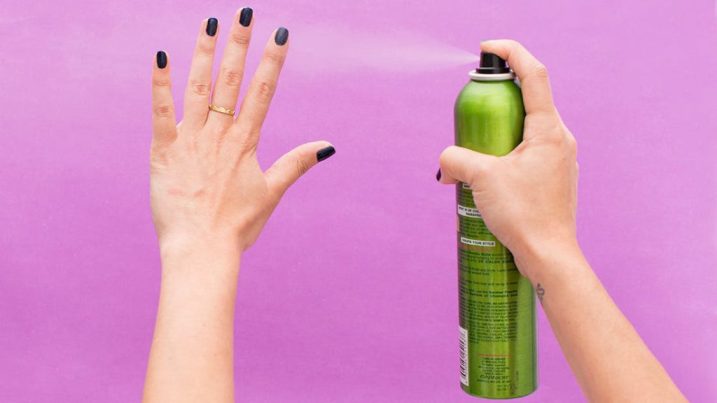 2. Top Nail Coat
The transparent nail top coat can be also used to remove colors from nails. Soaking the nails in the warm water for 10 minutes apply a thick layer of top coat and wipe it away with a cotton ball immediately.
You may have to repeat the process more than once to clear the nails.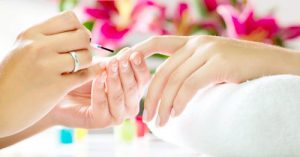 3. Toothpaste
A dollop of white toothpaste is all you need to get off the nail polish from your nails. Apply a spoonful of white toothpaste on each of the nails and scrub them with an old toothbrush softly and use a cotton to take them off.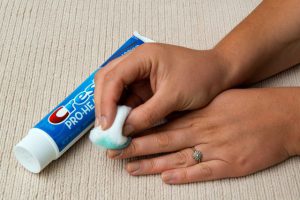 4. Hand Sanitizer
We carry hand sanitizers more often than a nail polish remover while traveling. Hence, to remove nail polish you can apply it with a cotton ball and see the result instantly.
You Will Need
Hand Sanitizer
Cotton Balls
How to Remove Nail Polish with Hand-Sanitizer
Put a little (2-3 drops) of the hand sanitizer on your nails. Immediately rub a cotton ball over them.
Repeat the process until the polish starts to come off gradually. Make sure you don't use a lot of sanitizers.
Wash your hands thoroughly once you are done with it to take off any extra sanitizer left so that they don't dry your nails.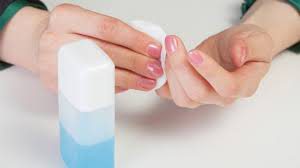 5. Perfume
This is a good substitute for nail polish remover. It clears the nails instantly without much effort.
6. Nail Polish
Nail polish to remove nail polish? Amazed? Buy yup it works wonders. You can pick any of your old nail polish and apply it on your nails. Make sure it's not a fast drying one. Wipe it off with a dab of cotton or kitchen towel and wash hands with warm water to clear the residue.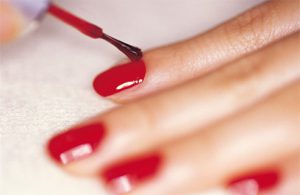 DIY Quick Home Remedies to Clear Nail Polish Without Remover
7. Lemon & Vinegar
An acetone-free homemade nail polish remover is lemon juice and vinegar mix. The solution is easy to make.
Take a tablespoon of lemon juice and mix it well with a tablespoon of white vinegar. Blend it well and store it in a bottle. The process of removing nail polish is a bit different.
Soak your fingernails or toe from where you want to remove nail polish into warm water for 10 minutes. Be cautious about the temperature of the water otherwise, you may end up burning your skin.
Dip a cotton ball in the mixture and rub it on the nails with gentle strokes for 10 to 20 seconds on each nail. This will eliminate all traces of nail paint from the nails.
8. Hydrogen Peroxide & Warm Water
Add two parts hydrogen peroxide to one part hot water and mix well. Leave your fingers in it for 10 minutes. After that remove the color with a nail file.
9. Warm Water
Soak your nails in lukewarm water for around 15-20 minutes and rub with a piece of cotton of dry cloth. This is the most natural way if you don't want to deal with acetone and alcohol present in the sprays and nail polishes.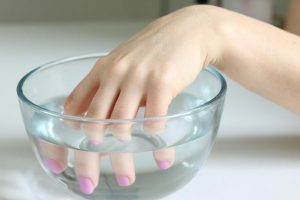 10. Tips for Removing Glitter Nail Polishes
It is a fad now to apply nail colors that have glitters added to it to look more appealing and attractive. Getting these off is not so easy.
Things Needed
Acetone
Cotton
Small Foil Strips
How to Remove Glitter Nail Polish Without Nail Polish Remover
Step 1: Dip a cotton ball into acetone. Place it on the nails and wrap it completely with an aluminum foil. This must be done separately for each finger.
Step 2: Leave it for 5 minutes and then slide the foils off.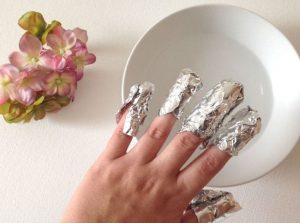 11. Other Ways to Take Off Nail Polish
There is another method to remove glitter nail polish or darker color nail polishes that leave stains on the skin after they are moved. This requires little preparation.
Step 1: You need an empty nail polish bottle. Pour acetone in the bottle and swirl it to dump out any polish residue. Once it dries the bottle is ready to be used.
Step 2: Squeeze school glue into the bottle.  Don't fill it to the brim.  Leave some amount of room at the top.
Step 3: With an eyedropper or straw add a few drops of water to the glue. Cap the bottle. Now roll it in your hands to mix the water well. Keep on adding water until you reach a nail polish like consistency.
Step 4: Before applying the color coat brush the glue directly on your bare nail. But do not get too close to your cuticle.
Clean off the excess glue on your cuticle with a rubber nail tool. If the glue dries over your cuticle, your polish will pop off before you want it to.
Step 5: Let the glue dry on all 10 nails for about 10 minutes. Once the glue is dry and turns matte-looking you can paint your glitter polish over it.
Step 6: A manicure should survive for some time despite doing dishes and showering. When you want to remove your manicure use a cuticle tool and gently run the tool under the polish. It will pop off in one piece without damaging your nailbed.
Step 7: After removing the polish from all 10 nails, in the same way, use polish remover and cotton ball to remove any residue.
Best Ways to Remove Nail Polish Without Using Nail Polish Removers 
All these processes are tried and tested and hence you can use them without bothering much about their consequences.
So the next time you run out of nail polish remover, don't panic and make one of your own DIY solutions.
They are meant to protect you from the harmful effects of chemical nail polish removers.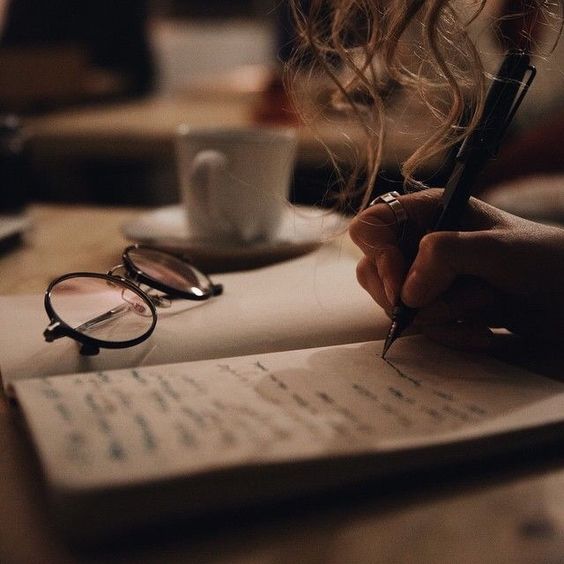 I'm Rhea, a fitness enthusiast, and a food lover. I am a housemaker, foodie, writer from NYC. I am a passionate writer and I love exploring places. Since I love cooking and working out, I am sharing my organic food recipes, fitness and beauty tips with the world. Trying to touch lives with some useful information.