Almond-shaped nails have a wider base, slim sides, and end with a rounded point. They make your fingers look longer, but it still gives you fingers a natural look. This lady-like nail shape is mega popular with the A-lister's and perfect for formal dinners, parties and more.
Almond shaped nails are super practical to maintain and you can have a natural look whether you have long, medium or short nails. The almond nail design elongates the fingers and adds a feminine elegance to shorter fingers.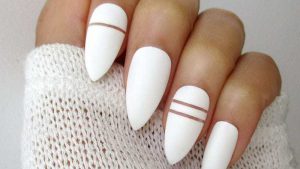 There are two options to get almond-shaped nails, either you do it at home by your or you got to a salon and get fake almond acrylic nails. Let's see how to get perfect almond shaped nails for your nails yourself with these simple tips and tutorial.
How to Get Almond Shaped Nails: Step-by-Step Instructions for Filing
If you have short nails let them grow out naturally and then shape them with a file. Start with the Mark the middle of your nail and file it towards it at a 50° angle from the right side. You should file in one direction as regular files are prone to be fragile and may chip off if filed both ways.
Once the right side is done, repeat the same from the left side of the nails.
After you have the angles on both sides, file the nail corners to smooth out the sharp edges and blend the nail into desired almond shape.
Quick Tips for Almond Nails
If you have to do many daily activities and have a typing job then you may avoid the almond shape and go for the round or oval nails. As almond nails are difficult to maintain with a lot of handy activities.
Since the almond nails give your fingers a sophisticated and classic look, they are ideal to flaunt for special occasions and parties.
To get the French-tip almond nails you need to file the tips to pointy, and if you want you can go for stiletto nail look then make sharpen them further.
Almond-tip nails are the right choice for women with shorter nails as they give their fingers an elongated look.
To maintain your almond nails file them regularly.
Learn How to Get Almond Shaped Shaped Nails (Video Tutorial)
This video is about how to create a cute almond-shaped nail by yourself. It will help you, how you can shape your nails at home with a natural look.
Beautiful Almond Nail Designs
We have some really cool designs to get your almond nail ready for this season. From weddings to Valentine's we have designs for all occasions. For more almond nail designs and images click here.
From black, white, pink, ombre and glitters we have some cool ideas to give your almond nails a unique transformation.
Let us know if you get those desired almond nails and share your comments. If you like the designs in the picture you may also share it with your friends.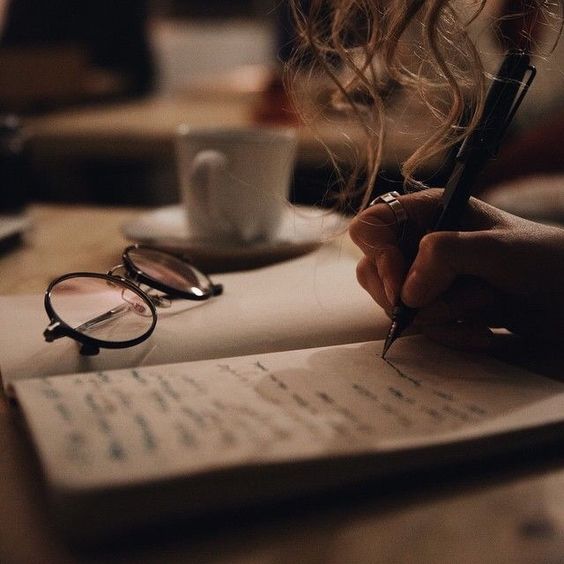 I'm Rhea, a fitness enthusiast, and a food lover. I am a housemaker, foodie, writer from NYC. I am a passionate writer and I love exploring places. Since I love cooking and working out, I am sharing my organic food recipes, fitness and beauty tips with the world. Trying to touch lives with some useful information.