Magnetic lashes are in trend and they promise an easy, mess-free alternative to the sticky glue stuff for fashionistas.
Magnetic false eyelashes are easier to apply compared to the glue-based lashes. One of the most popular magnetic eyelashes available online is Ardell magnetic eyelashes. You can get one over here.
Magnetic lashes have a top and bottom strip that contains magnets. When the natural lashes are  between the magnetic lashes, the magnets will click together giving you a stunning look.
You May Also Like to Read: "How to Get Rid of Smelly Hair"
Here's a step by step guide for applying magnetic eyelashes flawlessly, for beginners and pro alike.
How to Apply and Wear Magnetic Eyelashes with Step-by-Step Instructions
1. Curl Your Lashes
Eyelash curling makes your eyes look larger and your face look fresher and more energized.
2. Put On Your Eye Make-Up
Put on a light mascara or liner and let it dry before you out on your magnetic fake lashes.
The line created with a liner works almost like a guide of where to aim for your lash application, and will help the fake lash blend in with the rest of your eye makeup.
Note: It may be a good idea to wear minimal makeup around your eyes until you're used to applying your lashes.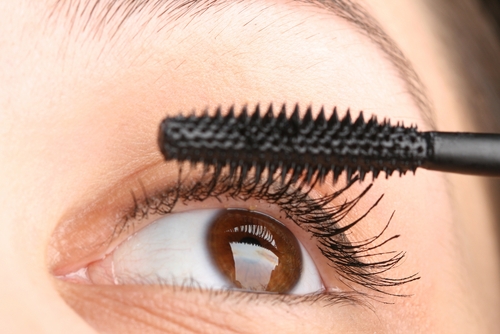 3. Place the Top Lash Strip Over Your Upper Eyelash
Take the top lash strip and place it along the upper lash line, making the edges of your natural lashes and the fake ones stay on the same level.
Try to get the upper lash strip as close to your lash line as possible. This will give your eyes a natural look.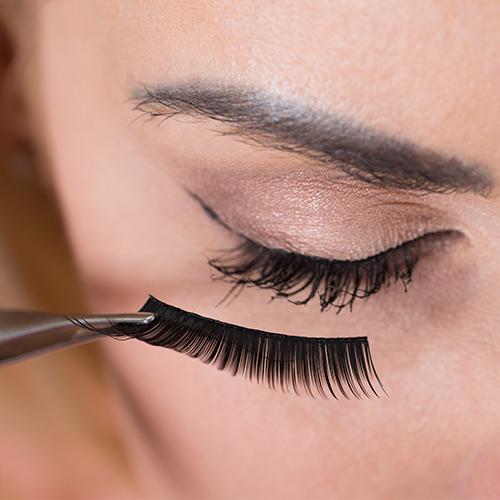 4. Put On the Bottom Lash Strip
Use your thumb and index finger to pick up the bottom lash strip. Place it just right under your natural upper lashes.
The magnets should click in place giving your eyes a voluminous look.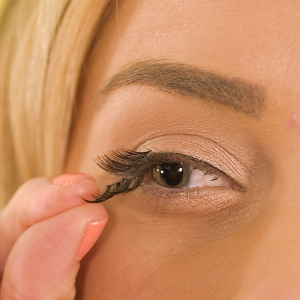 5. Repeat on The Other Eye
Repeat the above instructions on the opposite eye, to complete your look and apply the full magnetic eyelashes.
Voila! You're looking gorgeous 🙂

How to Use the Magnetic Eyelashes with Applicator 
The magnetic eyelash applicator tool makes putting on your false magnetic eyelashes a breeze!
It can be hard to get your lashes in the perfect place, but with this tool, you simply apply the lashes, clip on and go!
You can learn how to use the magnetic lashes applicator here (YouTube Tutorial).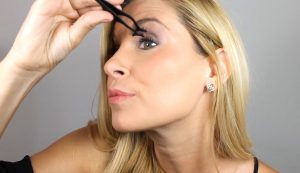 Things to Keep in Mind While Putting on Your Magnetic Eyelashes
Wash your hand before applying the make-up and applying the fake magnetic lashes.
Let your make-up dry before you wear your lashes.
Practice before you put on your lashes, so that the final look is perfect.
If you don't like the messy glue eyelashes, then the magnetic falsies may be your new best friend.
The advantage of applying a magnetic lash is you can remove it as many times you want and put it back unless you get that perfect look, unlike other  falsies or fake eyelashes that are glued and can't be used once taken off. #ApplyMagneticEyelashes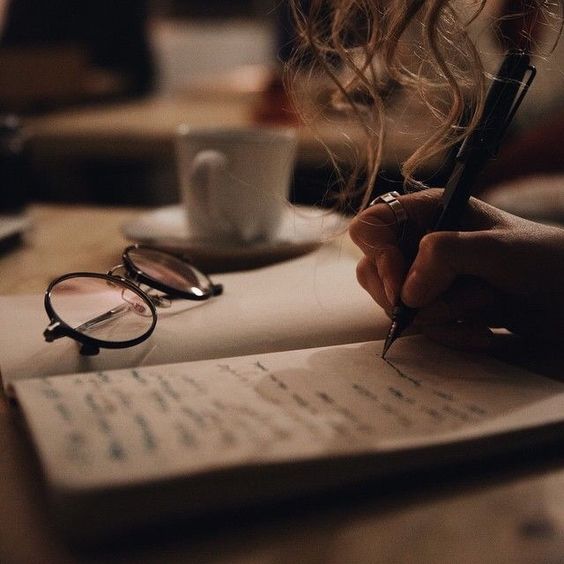 I'm Rhea, a fitness enthusiast, and a food lover. I am a housemaker, foodie, writer from NYC. I am a passionate writer and I love exploring places. Since I love cooking and working out, I am sharing my organic food recipes, fitness and beauty tips with the world. Trying to touch lives with some useful information.