Matte nail polish is a new rage among nail art lovers these days. Matte finish nails are a refreshing shift from the regular shiny nail paints and give you an elegant and edgy look.
However matte enamels can be expensive and quite a pinch on your pocket. If you are not ready to buy them, we've got your back.
Editor's Recommendation: "How to Remove Dip Powder Nails at Home"
There are simple ways to turn your ordinary nail polish into matte nail paints. Read below to find easy DIY tips to make your own matte paints at home.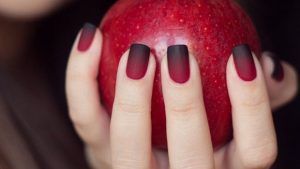 5 DIY Ways to Make Your Own Matte Nail Polish at Home
1. Baking Powder or Cornstarch
Add a pinch of corn flour or baking powder (baby powder can be used instead) to your regular nail polish.
Close the bottle and shake it well until there is no lump and the nail polish appears to be thicker.
Add 2-3 ball bearings if available. This will make your polish easier to blend especially if you are using a clear shade of nail polish.
Apply your homemade matte polish to see if you get desired results once dry. Consider adding some more cornstarch if the polish is not matte enough.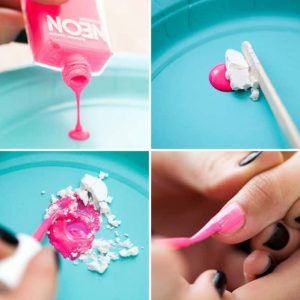 2. Eyeshadow & Cornstarch Mix
Take equal parts of your eyeshadow powder and cornstarch. (If you have chunks of eyeshadow, make sure to crush them and make an even powder).
Stir the two powders together in a small plate or container with a toothpick until they are mixed together to get an even color.
Add in a few drops of clear nail polish and mix it well to get a clear consistency with no lumps.
Apply the new matte polish fast as it tends to dry up quickly.
Let the nail polish dry to get the true lasting matte effect.
3. DIY Matte Nails with Steam
This is one of the easiest ways to make your existing nail polish matte.
Start with boiling some water in a container until it produces steam.
Apply your nail polish and hold your wet nails over the steaming water for three to five seconds. (Make sure you don't burn your fingers, be cautious!)
After a few seconds, the nail polish should turn matte once dried.
Video Tutorial: "Instructions to Make Matte Nails using Steam"
Note: The nail polish must be wet otherwise this method will not work effectively.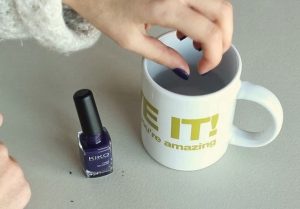 4. Nail Polish with Top Coat
If you are already wearing a gel or glitter nail polish, transform it into a matte one, by adding baking powder or cornstarch in your clear top coat.
Mix the powder well with the clear top coat and apply on your existing nail paint.
Once dry, you get the desired matte nails.
Editor's Recommendation: "Trending Ombre Nail Art Designs"
5. Brush Some Baking Powder on Your Painted Nails
This is a quick fix to get the perfect matte effect on your glossy nail polish.
Apply the base coat and paint your nails.
Take some baking powder and a soft-bristled make-up brush. Dip the brush into the powder, then dust over the wet nail polish gently.
The baking powder will stick to your polish. Let it stay for a few seconds on your nails.
Finally, you can rinse or brush off the powder from your nails to get the matte effect.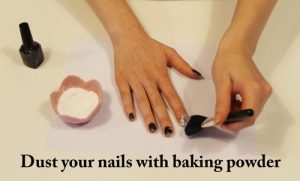 Let us know if you found these tricks and hacks useful. We would love to hear your feedback.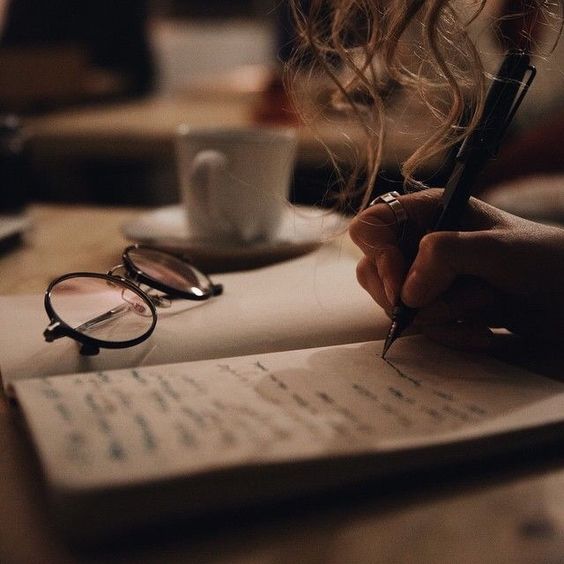 I'm Rhea, a fitness enthusiast, and a food lover. I am a housemaker, foodie, writer from NYC. I am a passionate writer and I love exploring places. Since I love cooking and working out, I am sharing my organic food recipes, fitness and beauty tips with the world. Trying to touch lives with some useful information.