Have you been wondering since time immemorial about a safe and healthy alternative to acrylic nails which look long, shiny and strong, without a monomer odor?
In the evolution of nail colors from polish to gel to acrylic, the next revolutionary product is dip manicure or dip power nails. It is somewhere between a regular manicure and a fake nail.
Dip powders are lightweight and flexible as well as strong and durable. They are maintenance free, water resistant, crack and chip resistant. They are non-toxic and non-porous.
Neither they yellow your nails nor is there the use of a primer. They are long lasting. Can you imagine a nail salon once done would last for two to eight weeks or more?
Since they last long it is pretty understood that it is also difficult to remove them. If not taken proper steps, they can be damaging. Let us focus on some of the easy or effective ways to do away with the dip nails and head towards a fresh start.
Best Methods to Remove Dip Powder Nails Safely at Hom
Nail Filing
Each nail should be filed thoroughly to remove the topmost Shiny layer. It is important to get away with the topmost coating and file the nail as thin as possible.
The filing should be done with precision as it can be damaging. Each nail has to be filed thoroughly and evenly. Do not file a particular place for as long as the nail might get hot.
Dipping the Nails in a Bowl of Warm Water
Check a bowl of warm water and soak your nails in it for about 25 minutes. Then slowly try to remove the dip powder. It might be time-consuming but if done patiently will not harm the nail.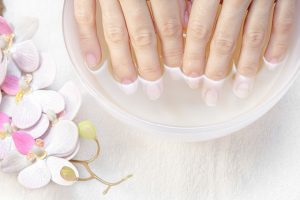 Acetone or Nail Oil
After the previous method, some nail oil should be applied to each and every nail so that the powder comes out without much resistance.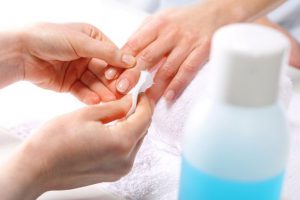 Wrap Each Finger with Foil
Soak cotton balls in acetone and keep it on the nail
Cover the fingernails tightly with aluminum foil. This should be kept for sometime before taking off the foil.
The foil should be removed by pressing it around the finger so that the powder nail comes off easily.
The remaining traces can be filed off. It can then be cleaned with a nail polish remover.
With so many so many applications and repetitions repetition it is obvious that any remover found in the market will not be enough take off dip nails. The removal of trusses is detrimental to nail health if not done properly and carefully.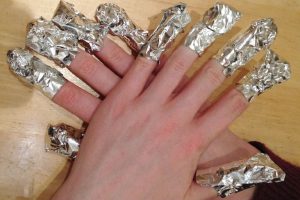 Editor's Choice: "How to Whiten Nails Easily"
DIY Method to Remove Dip Powder Nails at Home: Video Tutorial with Step-by-Step Instructions
Editor's Choice: "How to Remove Nail Polish without Remove"
Quick Tips to Remove Dip Powder Nails Fast
Follow the instructions in the beginners kit.
After every dip manicure healing process is necessary.
An electric file is a very effective tool in the removal of dip
Take special care of the cuticle.
So folks, are you ready to venture out for a pigmented colorful adventure?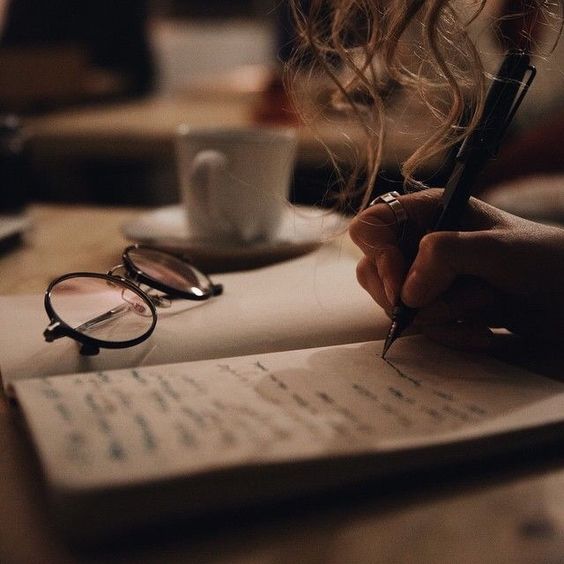 I'm Rhea, a fitness enthusiast, and a food lover. I am a housemaker, foodie, writer from NYC. I am a passionate writer and I love exploring places. Since I love cooking and working out, I am sharing my organic food recipes, fitness and beauty tips with the world. Trying to touch lives with some useful information.