A permanent wave hairstyle, commonly called a perm, involves the use of heat and/or chemicals to break and reform the cross-linking bonds of the hair structure.
There are different kinds of perms and the two basic methods are called the
Digital (hot) Perm
Cold Perm
Do you plan to perm your hair? Or have you already got one? Getting your hair permed may be a time-taking affair, but it's not going to be the same 24*7 without special care.
Maintaining your curls needs hard work and good care or else you may lose the curliness or your hair might become frizzy. Here we talk about effective tips for taking care of your permed hair.
Editor's Recommendation: "How to Curl Hair Naturally Without Heat"
This is because hair, when chemically permed or straightened, is quite stressed and needs gentle and special aftercare.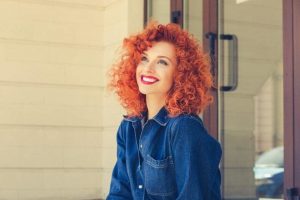 10 Most Effective Ways to Take Care of Hair After Perming (After Care Tips)
Take a look at what you should and shouldn't do after you got your hair permed.
Don'ts (After Newly Permed Hair)
1. Plug up the Washing for a While
When your hair is chemically permed, irrespective of whether you have done loose waves or tight curls, do not wash your hair after a perm for at least 2 to 3 days.
The infused chemicals that form the perm require some time to soak, settle and interlock with your hair strands. This ensures the perm to remain integral and undamaged.
In case of a shower or swimming, you can wear a shower cap to avoid the perms getting wet.
Note: Do not put your hair in contact with chlorine water while swimming. This will surely mess your tangles and may react chemically.
2. Do Not Tie Your Curled Hair
Avoid tying your hair till 48 hours since you get the perm done and let your curls flow loosely for a few days. This is a cardinal rule.
In case, you absolutely need to keep your hair tied up, tie it gently with a scarf or hold in a light clench.
Keep away from using close-fitting, constricted hair clips or rubber bands, pony-tails or braid as these will mess up the look of curls as your hair is still settling from the perm.
3. Shun the Blow-Drier for Some Time
You may be tempted to blow-dry your wet permed hair. Rule this option out absolutely and do not use drier on your permed hair.
Instead, allow your hair to dry in natural air. Or have it purely towel dried.
Note: After washing your hair don't rub your hair with a towel, it may make your curls flat and may make the hair dry resulting in tangles.
4.  Do Not Highlight Permed Hair
Don't go for highlighting, coloring or dyeing immediately after getting your hair done.
This can avoid causing your hair further damage and may even prevent your hair from drying and breaking off.
5. Avoid Using Heat Products
You should avoid heat inducing products of any form on your permed hair. After all, why do you get a perm done? To have curly, wavy hair! Isn't it?
Do's (After Perming Your Hair)
6. Using the Recommended Shampoo
When you finally resume washing your hair after three days, apply a shampoo as recommended by your salon expert.
Alternatively, you can use a sulfate-free curl enhancing shampoo that's particularly intended for chemically treated hair.
Keep in mind, you must cleanse your hair with normal water. Hot water is a complete no-no for permed hair.
But, if you have some cream-based or serum products recommended for keeping the curl intact, then ask your hair stylist to guide you thoroughly on how to wash your hair and caring regime.
7. Conditioning Your Hair
After shampooing, it's essential that you take to conditioning your hair. Conditioner should be used twice a week to avoid further dryness of the hair which may be an obvious result of perming.
You may often hear people saying that applying a conditioner will straighten your curls. Steer clear of believing them.
Always use a conditioner specially made for chemically treated hair. Use a wide-toothed comb to gently run through your conditioned hair. Finally, rinse it off thoroughly.
8. Drying, Detangling & Combing
For the first couple of days, hold back from brushing your hair. In case, you need to detangle or restyle your hair a bit, make use of your fingers to run through its entire length.
In 2-3 days you can to gently comb your hair with the wide-tooth comb while it is damp.
Let your hair dry naturally or wrap a cotton scarf gently or a t-shirt around your head, covering the curled hair to soak up the water.
To keep your curls wavy and bouncy try to scrunch them a bit with your fingers regularly.
9. Opt for the Right Hair Care Products
Once you've got your hair permed, you need to use special hair products that are mild gentler on your locks.
These include curl defining shampoos, conditioners, and styling products. These products help you to keep your curled hair nourishes, healthy and moisturized.
Note: Don't use the same products that you did on your virgin hair. Consult your hair stylist for shampoos & conditioners designed for curly permed hair.
10. Styling for Tighter Curls
There is nothing new to do for styling your permed hair as it is itself a full-fledged style. All you need to do is follow these simple hacks and give time caring your permed hair.
11. Maintain Regular Trims
Well, why do you need regular trims? They help to retain the perfect hair length and shape.
In addition, they help to make your curls look better. When the tips of your hair are damaged, the ends appear all distended.
Your hair looks anything but having a smooth plunge. That's why regularly trimming your permed hair is key.
So you see, permed hair is out-and-out stylish. It calls for no extra styling. All you need to do is stick to the simple tips stated above and hold on to your beautifully styled hair.
Hair Expert Answer Your FAQ's
Q. When can you wash your hair after a perm?
A. You can wash your hair 48-72 hours after you've gotten a perm. By this time your hair will adjust to the new wave pattern.
Q. Can I use gel or mousse on my hair after a perm?
A. You can use mousse after showering and scrunch your hair. If you don't scrunch it, it won't be as curled as you like it to be.
Q. How should I sleep on my fresh perm to keep the curls from going flat?
A. Wrap a soft silk scarf over your hair at night before sleeping. It helps to protect against friction during sleep.
Q. Washing hair after perm a myth?
A. No, this is not a myth. Your hair needs to get locked in position before you wet or wash your hair after the chemical perm treatment. This will take a minimum of 2-3 days.
Q. How long does the perm last stay in your hair?
A.  Most perms generally last about six-seven months. Unlike some hair color, a perm won't wash out, it has to grow out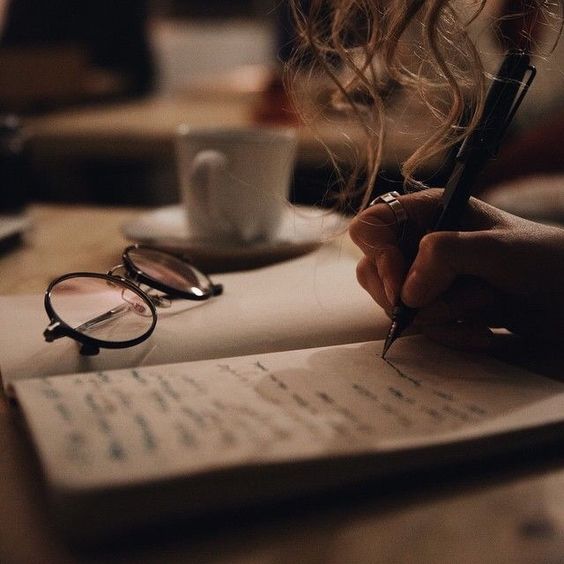 I'm Rhea, a fitness enthusiast, and a food lover. I am a housemaker, foodie, writer from NYC. I am a passionate writer and I love exploring places. Since I love cooking and working out, I am sharing my organic food recipes, fitness and beauty tips with the world. Trying to touch lives with some useful information.