Women at times realize that we are not steadfast enough with our new year's resolutions especially when summers are around the corner. One such resolution is of course from "flab to fit".
Summer dresses are dainty where the upper, back, arms areas, are generally exposed. This excess fat around the armpit is mostly called armpit fat (A.K.A underarm fat or bra bulge for women)
You May Also Like to Read: "Most Effective Ways to Lose Weight Fast"
What are the Causes of Fat Around the Arms
Heredity and genetic influence is an important factor
Lack of physical activity and exercise.
Hormonal imbalance and obesity can also be the cause.
It can also be caused when we do not wear the perfect fit bra.
Other reasons may include the size of the breasts. If the fat content is already high in the chest area, the chances of armpit fat are high.
With the passage of time, elastin and collagen structure of our skin break down resulting in the loose and saggy skin.
Confidence is attractive. Losing weight can build it up, though certain parts of our body have stubborn fat and therefore routine exercises do not help much.
We often wish we could change the shape of these problem areas with the help of a genie.
Instead of rewarding ourselves with a scrumptious meal followed by desserts, we can pamper ourselves with a healthy smoothie, a one bowl meal or a fruit dessert that also curbs our sweet tooth cravings where calories become a myth.
Since no diet can target a specific part of the body for weight loss, we should aim at overall body fat which will include fat near the underarms.
Now no need to fret on now to get rid of underarm fat! Let us catch up with some handy ways to tackle the ugly fats around the arms.
Natural Tips for Under Arm Fat Removal
1. Being Physically Active
It is a natural method which can reduce underarm fat without equipment. Some household activities like mopping, cleaning, and rolling are natural household methods to naturally reduce those sags and keep fit in general.
Running, Jogging, cycling, brisk-walking, climbing hills or stairs are some common activities you can take up in your daily routine to keep the fat away.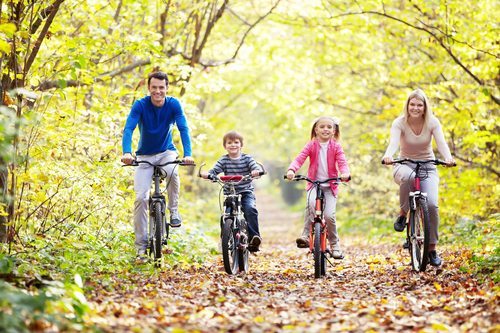 2. Watch Your Diet n Nutrients
 The Do Follow Tips 
Try stick to single portions of whole foods from plant sources such as legumes, oats, quinoa, wheat berries, whole wheat, barley, fresh produce, nuts and heart-healthy fats such as olive oil, seeds, and avocados.
Eliminate the intake of calories, junk, and processed foods.
Stay hydrated with plain water all the time.
Monitor the intake of sugars and saturated fats
An easy way to watch your weight is to weigh your sugars and fats.
Avoid drinking soda, energy drinks, coffee beverages, packaged smoothies, and juice.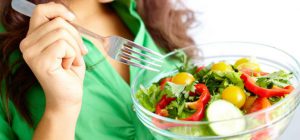 Most Effective Tips and Exercises to Reduce Underarm Fat
Incorporate more cardio and general strength training into your daily regime to keep the underarm fat away. Specific strength exercises focusing on back and chest will tone the armpit.
1. Lying Chest Fly
Lying chest fly is an effective exercise which will help tighten and tone the muscles in your chest and upper arms.
Lie on your back with your hips and knees both at 90-degree angles. Using your low abs, press your lower back into the mat. Raise your arms toward the ceiling, palms facing each other, keeping the elbow joint slightly bent.
Keeping your torso stable, open your arms out to the side until your elbows are about two inches from the floor.
Raise your arms back to the ceiling, bringing the weights together over your chest. This completes one rep.
Do 15 reps to complete a set.
How to do Lying Chest Fly Exercise to Reduce Armit fat ~ Video Tutorial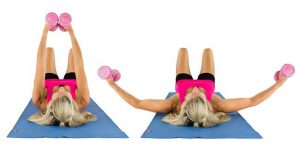 2. Pull Ups, Chin Ups, Push Ups, Bench Dips
These basic workouts not only strengthen core muscles but also burn the fat deposit in your arms. Bench dips give you the most desired triceps and arm circles while strengthening your back and shoulders.
Building muscles in the chest, back, shoulders and arms can magically bring a change to your flabby underarm fat.
Learn how to do the following work out to remove the underarm fat quickly.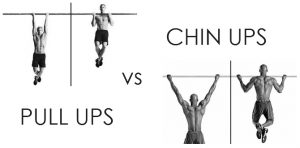 3. Chest Press
For this exercise simply lie on your back and, with one in each hand, lift your weights towards the ceiling.
To perform the chest press exercise, you will need a set of dumbbells, however, if you do not have any you can always improvise and instead perform this exercise using tins of beans or bottles of water in place of weights.
Learn How to Do Chest Press Exercise to Reduce Armpit Fat ~ Video Tutorial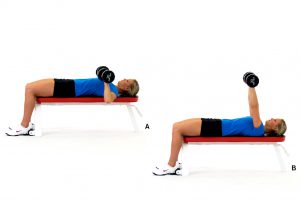 4. Skipping your Steps
It is the best cardio workout which removes all those loose fat around your belly, thighs, hips and arms fat. It is good for both men and women. No need for fantasy equipment at the gym, just a rope and leave your worries behind.
5. Dancing Your Weight Out
It is one of the quickest ways to naturally reduce that excess flab. Different forms of dances like Zumba, bachata, ballet, freestyle, ballroom, hip-hop, and salsa will let you say goodbye to those saggy,  hanging fat around your arms. You can practice it at home using various YouTube videos.
6. Committing to a Plan
A positive mindset is an essential component of losing weight. Download a food diary application in your smartphone and keep a track of the good nutrition that is present in your food. It is a good way to ensure that you are eating a balanced diet.
How to Reduce Arm Fat at Home (DIY Remedies)
Beat two egg whites and massage it on the affected area. Rinse it after 30 minutes.
Almond oil with lots of Vitamin E and good oxidants helps to burn fat and tighten the skin in a natural way. Heat some almond oil and massage it on the affected area and leave it overnight to see amazing results.
Olive oil and sugar scrubbed on the skin followed by ice cube massage can tighten the flabby arms.
Warm mustard oil rigorously massaged on the skin can be helpful in getting rid of arm fat at home.
 Maintain Good Posture
A good posture makes you look taller and slimmer. Slouching or hunching can make skin bunch near the underarms.
Neck and shoulders should be kept upright while standing, sitting, walking, working or sitting at a computer.
A Bra that Fits Properly
A properly fitting bra provides support and comfort to your body. If the cup is too small or the band is too tight you will look more flabby. If all else fails this tip will help you for sure.
Before and After Underarm Fat
Once you follow the above-mentioned regime for exercises, and your daily diet you are surely going to see a difference in your fat around your arms. It will gradually reduce with your regular follow up.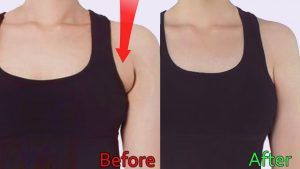 Now that you know how to get rid of armpit fat it is for you to take action. You have to be consistent and dedicated to the plan, that's how you get results.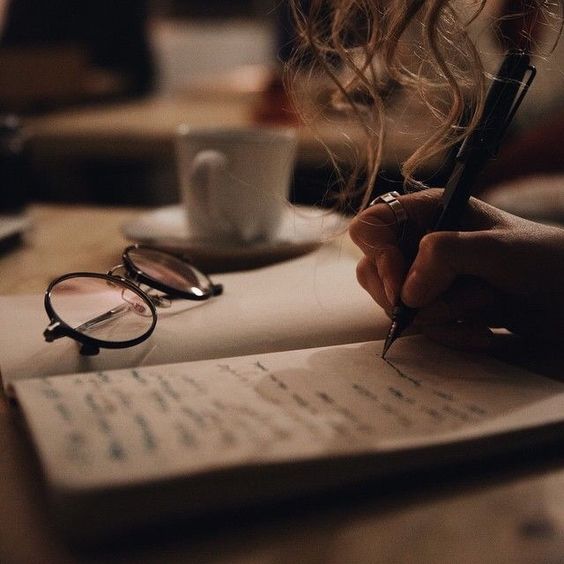 I'm Rhea, a fitness enthusiast, and a food lover. I am a housemaker, foodie, writer from NYC. I am a passionate writer and I love exploring places. Since I love cooking and working out, I am sharing my organic food recipes, fitness and beauty tips with the world. Trying to touch lives with some useful information.