In order to accentuate your nails, you need to grow them well. Having long nails is actually an achievement as it takes time and cares to grow them without breakage or damage.
Studies suggest fingernails grow at an average of 3.5 mm (0.12inch)  per month. There are various factors that affect the growth rate of nails like, nutrition, health, and nail care.
There are no magic potions which can make the nails grow longer overnight. The hard part of the nail is called the nail plates which is made from a protein called keratin.
At the base of the nail, is a structure called the nail matrix where the growth begins. Let's find out some of the causes of breakage of nails.
Recommended: How to Whiten Nails at Home ~Read Here
Causes of Nail Breakage
The slower growth of nails can come with age but can also be a sign of illness or nutritional deficiency. They can even be caused by some medications. Some common causes of slow growth and brittle nails are;
The unhealthy surrounding skin around the nails.
Lack of protein, water,  fruits and vegetables and vitamins, and minerals.
Iron deficiency causes brittle nails are dented nails.
Osteoporosis leads to nail breakage due to inadequate calcium intake.
Dry skin often leads to dry nails.
Fungal infections lead to Nail fungus which affects the nail health.
Nail products that contain formaldehyde, toluene or sulfonamides.
Lack of vitamin D.
12 Best Tips on How to Make Your Nails Grow Really Fast (DIY Home Remedies)
1. Biotin
Biotin is good for healthy nail growth. Research says "it strengthens brittle nails and prevents them from breaking." It is a B complex vitamin that will help the nails grow faster. Biotin can be consumed either through foods or in the form of supplements.
Biotin is naturally found in the following food:
Bananas
Eggs
Brewer's yeast
Nuts and nut butter
Whole grains
Sardines
Soy and other beans
Mushrooms
Cauliflower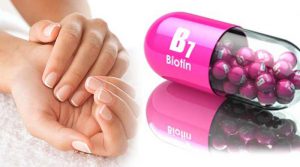 2. Prevent Dry Skin
Dry skin is not healthy for the nails as they can promote fungal infection which will lead to brittle nails. Keep hands and nails moisturized.
Apply lotion after washing hands. A gentle massage with a good cream or lotion promotes blood circulation to the nail beds.
3. Protecting the Cuticles
The cuticles protect the nail matrix. You got them short it can expose the nail bed. Keep the cuticles moisturized. Do not cut them.
4. Orange Juice
Oranges are very beneficial for your skin and body. Now it is your nails' turn. Oranges are rich in vitamin C, and orange juice boosts up the production of collagen and makes your nails shiny and healthy. The folic acid in orange also enhances nail growth.
Helpful tips to grow nails faster with orange juice:
Soak your fingers in the mixture of half cup of orange juice and one clove of crushed garlic for 15 minutes.
Now soak your fingers in one-fourth cup of olive oil for another 5 to 10 minutes.
Wash your hands.
Follow this routine twice a week to see a quick growth in the nails.
5. Olive Oil
Olive oil is loaded with beauty benefits. It is rich in vitamin E and K. It strengthens and moisturizes cuticles and nails. It is antibacterial and antifungal. It also adds luster to the nails and helps them keep longer.
Easy DIY Method for Faster Nail Growth
Show some olive oil in a bowl and microwave for a few seconds.
Dip your nails and soak them for 15 to 20 minutes.
Massage oil on to your nails and cuticles for 1 to 2 minutes.
Repeat it daily for a week for a fast and natural remedy to strengthen your nails.
6. Apply Lemon Juice
Lemon is rich in vitamin C that promotes nail growth. Add lemon to olive oil and soak your nails in it for 15 to 20 minutes.
Lemon also whitens is yellow and dull nails. It is really a proven an effective remedy for quick results promoting nail growth. A simple homemade solution which may aid faster nail growth.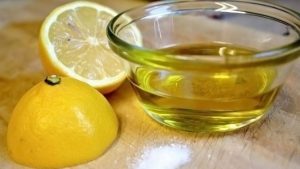 7. Garlic
We need Selenium to use iron that promotes growth and development of the various parts of our body. Garlic is natural is rich in Selenium. It is also antibacterial and antifungal.
Peel off a garlic clove and slice in half.
Rub the garlic over your nails.
Wait for an hour and then rinse the nails with water.
You can also proceed with rubbing some lemon juice on the nails if you do not like the garlic smell. Repeat it twice a week to see health benefits.
8. Coconut Oil and Honey
The fatty acids in the coconut help us to get healthy nails. Coconut is also good for curing fungal infections.
Soak your nails in the solution of coconut oil and honey and leave for 15 minutes.
Do it once a week to see positive results in 4 to 5 weeks.
9. Rosemary Essential Oil
Rosemary is one of the most healthy essential oil. It is a herb that is very helpful in nail growth.
Mix with coconut oil and honey and follow the previous instructions to see overnight results.
10. Saltwater and Oil
It is one of the best homemade remedies which gives fast effective results. Sea salt helps add minerals to your nails making them stronger. The oil, on the other hand, washes rises the nails and cuticles.
Soak your nails in lukewarm water where sea salt is added.
After 15 minutes massage the area with lukewarm coconut oil.
This is a recipe for impeccably healthy nails.
11. Acrylic Paint
If you don't have long nails and you really wondering how to make your nails grow faster in an hour then acrylic nail paint and the powders are the latest solutions.
Painting our nails with acrylic paints often increases the volume of the nails thereby increasing its length.
Simple Lifestyle Tips to Make Your Nails Grow Faster & Stronger
12. Add Vitamins and Nutrients to Your Diet
Vitamins can also help in nail growth naturally. Vitamins C, D and A are useful for ensuring the healthy growth of nails quickly.
13. Practice Good Nail Care & Maintenance
Nail grooming regularly can boost the strength of your nails, encouraging growth and reducing breakage. Keep your nails clean and manicured nails every day. Avoid nail-biting or cutting your nails too short.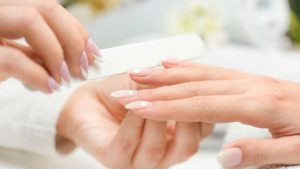 Foods & Vitamins which Can Make Your Nails Stronger
In order to ensure that your nails are healthy and growing strong, it's important to have a healthy diet with balanced nutrients, vitamins, and proteins promote faster growth of nails.
Eggs
Oats
Salmon
Beans
Vitamin C
Vitamin A
If you aspire for healthy and long nails, stop biting your nails. Nail strengtheners available in the market contain keratin protein that promotes nail growth.
While you are sitting idly, just message the tips of your nails or rub them against each other. This will give you overnight results to promote good blood circulation. Say goodbye to nail woes.
Recommended Articles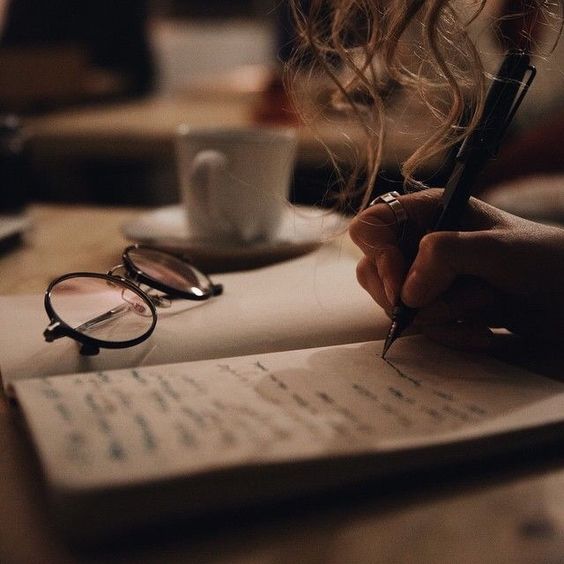 I'm Rhea, a fitness enthusiast, and a food lover. I am a housemaker, foodie, writer from NYC. I am a passionate writer and I love exploring places. Since I love cooking and working out, I am sharing my organic food recipes, fitness and beauty tips with the world. Trying to touch lives with some useful information.